VILLA VEJBY
Two floor villa

A beautiful villa is being erected at a seaside garden.
The foundation insulation is ready laid and the scaffolds are erected. Ready for assembling of the Resaro framework.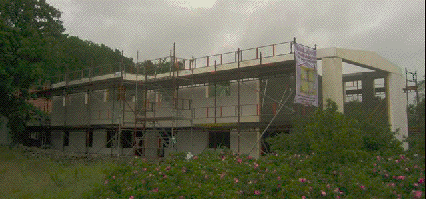 The Resaro framework ready erected. Bad weather no problem..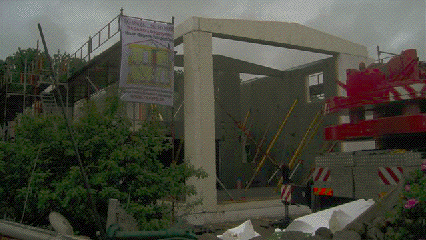 Facing the sea with a big pane of glass.


The design of the commissioner in order to let in more side light without increasing the windows.
In such a well isolated building you might not allow too big windows, because windows let out about 10 times more energy than the outer walls per unit of area.
Resaro's floor support with the dove tail joining - Totally eliminates cold bridges in the outer Walls.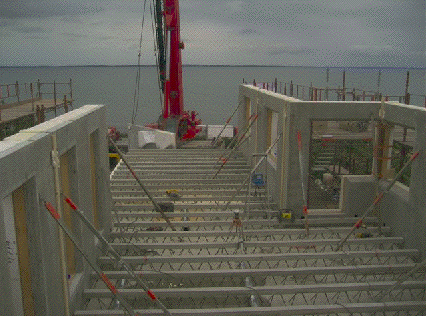 View over the sea.
The strait precision of the upper parts of the chords facilitate the floor cladding.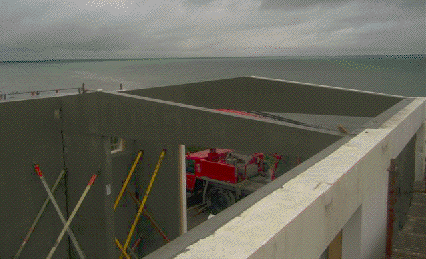 Here you can see how well isolated this house is.
Concrete walls with cast fastened pure insulation, 300 mm! (12 inches) - Completely without cold bridges in the super insulated part of the villa.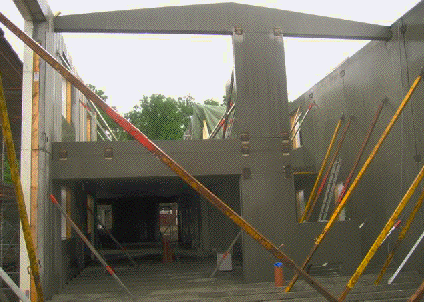 The interior wall, behind the outer wall, balances and reinforces the south gable wall, which has a very large window. Resaro's design.
Please mark the two-floor height wall elements to the right.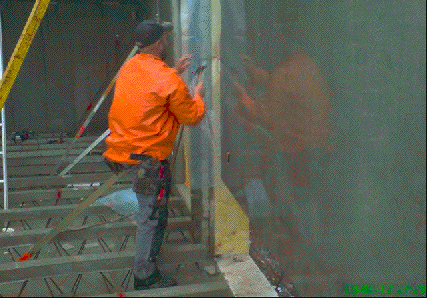 Please mark the mirror image in the rain wet concrete wall surface - Now Resaro delivers surfaces that no other can do.


Enjoy an energy conserving living with soft warm floors during wintertime.
Enjoy a fairly acceptable indoor climate when the temperature retains about 35 grader Celsius outdoors at summertime.
Feel how your windpipe widens when you get home.